We are proud to announce that Karsten International has achieved its BRC certification. We have been extensively checked for all sorts of facets within the organization and far beyond. Our final score? The highest achievable, namely an AA Grade! Obviously, you can not just achieve such a high rating, as some preparation is preceded.
BRC stands for British Retail Consortium and has been a professional association for distributors since 2003 and has set specific standards to guarantee quality. BRC sets a standard for quality processes throughout the supply chain, product safety, and legal compliance. This contributes to our quality management system and the high quality of our products.
The BRC certification is carried out by a third independent party. An inspector goes through all departments within the organization and even looks at production and transport. The test takes place over more than 300 points. To get the best score, you can have comments on 5 or fewer points. We only had 2! An excellent result.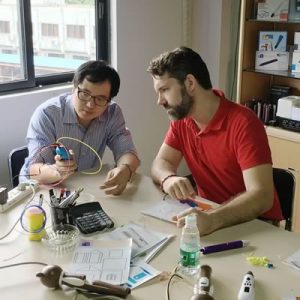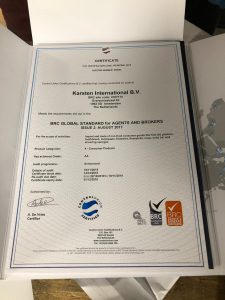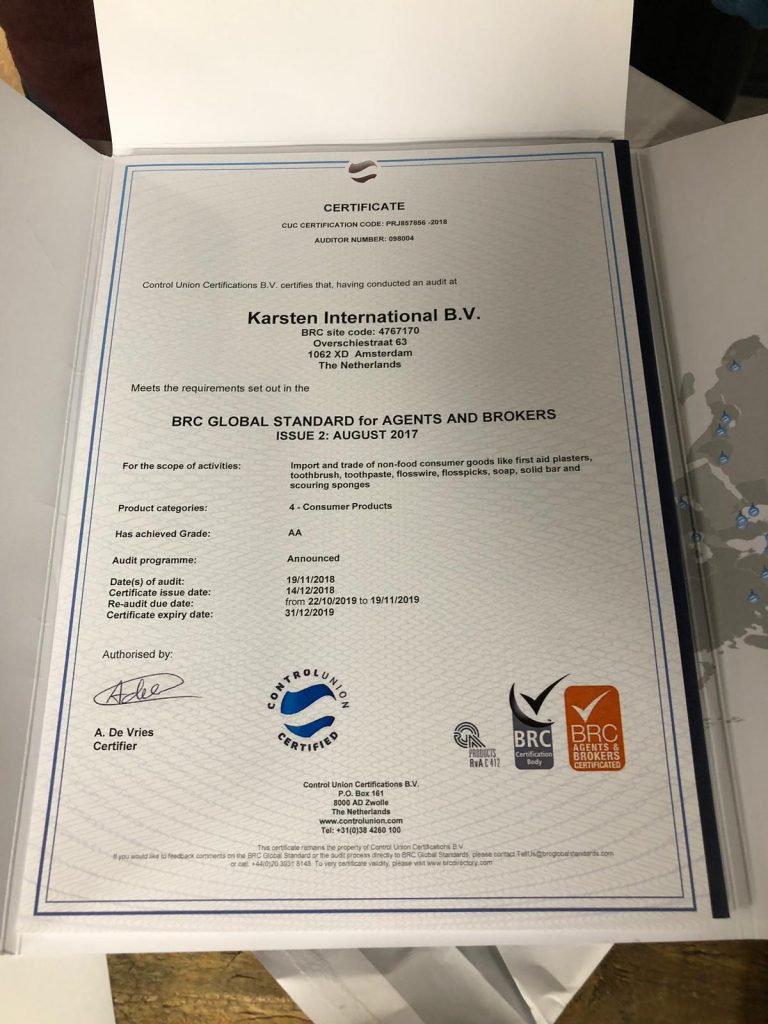 The globally recognized BRC certificate means recognition for the quality we deliver and our unbridled commitment to both retailers and their consumers to satisfy everyone. Of course, that already starts at the factory and at product development. The quality of the product must be guaranteed from the start of a cycle. Then, of course, we look at packaging and sales. Ending with aftersales, because the customer is of course paramount!
In addition to the confirmation that Karsten International is doing very well, more and more retailers are asking for this certification. For them too, it is a confirmation that they do business with a reliable partner.